The photography break is over!
I am very excited to say that I am finally getting back into my photography hobby! A little while ago I got a great deal on a Sony A7R II, which may be a slightly older camera now, but it's still a massive upgrade from my first one (even when that camera was fully working). I'm also having fun trying out vintage SLR lenses using adapters. I created this photo with a macro lens from the 1980s: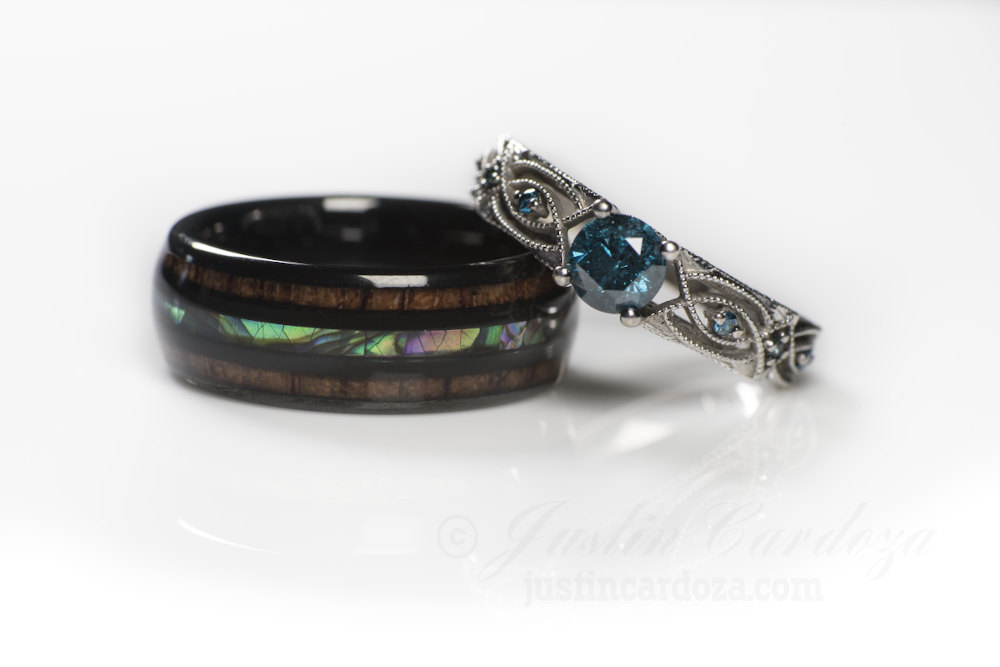 Those are my and my fiancée's (oh yeah, by the way, I'm engaged too!) engagement rings at about a 1:1.5 ratio. My fiancée arranged the rings on a white acrylic surface to get those subtle reflections and we used a couple of small LED panels to light them.
The lens is a Kiron 105mm f/2.8 Macro, which is widely considered to be one of the best in its class. I was lucky enough to get one on eBay that has some minor cosmetic damage (which meant a lower price) but is absolutely wonderful optically. I plan to do an in-depth review of the lens eventually which should be a lot of fun. It's already probably my favorite lens to shoot with on the new camera, so I definitely plan to create more photos with it soon.